Light The Fire | Fan The Flame
There comes a time when the day to day is not enough. When the fire inside you is lit and turning back isn't an option. When it is finally time to take the dream inside you and make it real. We know that feeling.
---
THE ENTREPRENEURIAL SPIRIT
At MyClo, we start out with a basic premise. Everybody is an entrepreneur: whether you are a doctor, lawyer, engineer, your own boss, or work for someone else, it doesn't matter. Everyone that you know has the entrepreneurial spirit within them. That feeling you get when you achieve a goal? That's the entrepreneur in you. The moment when you have to deal with an unexpected challenge? The tribulation of an entrepreneur.
The spirit of the entrepreneur is recognizing that you are a unique individual on a journey to your own defined success. You can be anyone. We recognize that your personal journey is about taking advantage of your current situation and constantly growing from it. This individual that we speak of has no age, gender, or color -- it's undefined. The one thing that he or she shares is the embodiment of the hustle.
This document is to help guide your entrepreneurial spirit and journey. At MyClo, we know that feeling -- Let's do it together.
---
OK SO NOW YOU KNOW YOU'RE MEANT FOR MORE; NOW WHAT?
FIGURE OUT RIGHT BUSINESS FOR YOU
Explore; be willing to look at different facets of yourself (your background, taste level, age) and listen closely to your intuition. Ask yourself "What could I do forever that wouldn't feel like work?"
If you're still having trouble, work it from the opposite angle. Ask yourself "What do I hate? What annoys me the most?" That gives you a problem to solve; a great foundation for brainstorming multiple business concepts.
When our founders met, they already both had interest in the ecommerce space. In addition, Devan had a lot of experience in design and Niranjan in social good brands and microfinance. This made for the perfect combo to build our business from the ground up and enjoy every second of it.
DEALING WITH FAMILY AND FRIENDS THAT DON'T SUPPORT YOUR VISION
To successfully become an entrepreneur, you have to be motivated and positive. You have no room for negativity or doubt. Often times close friends and family will try to stop you out of (in their eyes) love and concern.
To win, you've got to boldly ignore other people's advice. If you take their advice, you'll end up exactly where they are. Being your own boss means you have to be willing to take bold actions; sometimes that means parting ways with people in your life. Everyone in your orbit must add value to your life.

When someone gives you push-back, remember firstly, that they don't understand. Since they don't have your vision, they can't possibly understand your perspective on being a successful entrepreneur. What they say isn't relevant to you — don't take it in.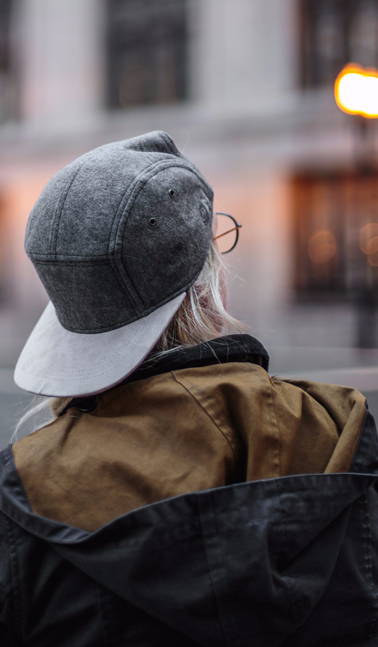 ---
4 KEYS TO ENTREPRENEURIAL SUCCESS 🔑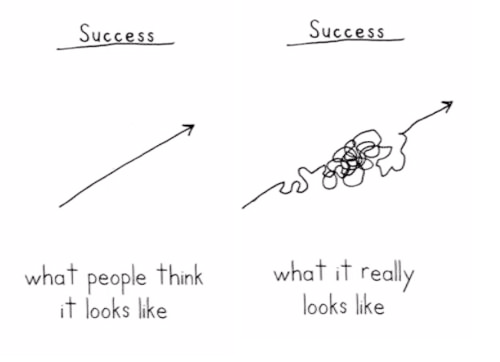 Don't let your fear of misalignment stop you from partnering with other companies. It can be a game-changer if done correctly. Forming the right strategic partnership can step up your game in two ways — credibility and distribution.
One of our most successful collaborations was with our friends at Gents Lounge, an online men's lifestyle and fashion company. Since we're both experienced in the social media space, we were able to cross promote and equally gain from the partnership on the marketing side of things. Not to mention we were able to kill it on the design side as well.
Another partnership that was key to our early growth was the relationship we had with the non profit Kiva. Kiva is a San Francisco based organization that provides microloans for small businesses all over the world, including the United States. As MyClo aspired to be a social brand and intertwining social good into our ethos and mission, this relationship with Kiva allowed us to embrace that goal. It's where we partially derived our slogan #FundtheHustle from -- For every product sold, we support entrepreneurs in the United States.
CUSTOMER SATISFACTION
The key to success is a happy customer, of course. Go out of your way to treat the customer like you would a family member or close friend. The better relationship you have with them early on, the more likely they will stick around!
COMPANY GROWTH
It only makes sense to assume that when the customers are happy, when the leads are generated and then converted, the business is going through a harmonious growth.

CELEBRATE BABY STEPS
Ultimately, it all depends on how developed the startup is. In the case of a recently founded startup, taking baby steps and celebrating every milestone is the best way of celebrating success. This can be an as simple as a team lunch or sending a key player on the team a small gift as a token of appreciation.
How you measure the success of your business is completely up to you. The important thing is to get to a place where you were executing on your goals regularly. Getting to that point is a great challenge. The greater challenge is, however, to make sure that once you got there, you stay on track!
Bootstrapping gives more freedom in decision-making and more scope to follow your instincts as a small core team. The focus is also directed towards one clear goal and there is no interference from investors who might have conflicting views.
Moreover, bootstrapping is a very effective way to ensure positive cash flow. When you put yourself in the sink or swim situation you're too hungry to let yourself lose. Most bootstrapped start-ups adopt a lean on their strengths to come up with innovative ways to be as effective as possible.
As a bootstrapped company, here at MyClo we were forced to get good fast, there was no time to waste and no resources to waste in mistakes. Nonetheless, mistakes are still made, lessons are still learnt but in the process we also learn how to stretch our limits.
On the other hand external funding is that the investors, who if —chosen correctly— are very experienced, are great mentors for the inexperienced entrepreneur. Further, they have an extremely valuable network of contacts established already and that really helps the startup in earning credibility.
 
Leveraging the power of content and social media marketing can help elevate your audience and customer base in a major way. As fate would have it, we here at MyClo were able to start with a wealth of previous experience and insight that gave us an instant leg up.
From maximizing quality to increasing your online entry points, social media will help build a foundation that will serve your customers, your brand and — most importantly — your bottom line.
MYCLO SOCIAL 📱
---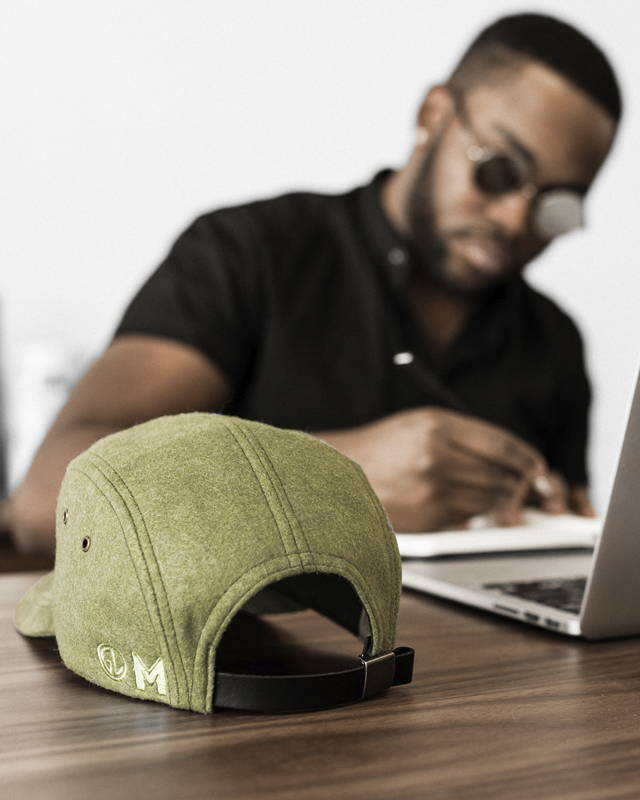 CHALLENGES YOU'LL FACE 😓
WHEN BUILDING YOUR OWN PATH, WHETHER IT'S A COMPANY, PERSONAL BRAND, OR CREATING YOUR OWN ETHOS, YOU'LL FACE PLENTY OF CHALLENGES THROUGHOUT THE JOURNEY. THESE CHALLENGES ARE TRULY AN OPPORTUNITY FOR YOU TO SHOW TRUE METTLE AND THE ABILITY TO STAY RESILIENT. AS AN ENTREPRENEUR, IT'S NORMAL TO FEEL DOWN AND UNSURE. UNCERTAINTY IS A FEELING YOU'LL HAVE QUITE OFTEN. BUT MORE IMPORTANTLY, RESILIENCE WILL BE THE KEY TO STAYING THE COURSE AND PUSHING THROUGH THESE CHALLENGES. HERE ARE A FEW OF THE BIG ONES THAT CAN BE GENERALLY APPLIED FOR YOUR STORY.
PEOPLE AROUND YOU WON'T UNDERSTAND YOUR "WHY"
These individuals may not have malice in their heart, but they won't understand all the struggles you go through. Many times, they may see the path of least resistance as the easiest way for you to be happy and succeed. But that entrepreneurial spirit in you won't let up, so you choose to push through and pursue. Understanding that they aren't the ones going through YOUR journey is important. When you show progress and continue to grow, they will understand.
LONELINESS
The journey of an entrepreneur is extremely lonely. You'll have late nights and days where you are alone at home, while your friends are out having a good time. This state of loneliness is something you should embrace. Use some of it to reflect on how far you've come -- make being alone an asset. By using this challenge to your advantage, you'll move forward.
NO SHORT TERM GAINS
While you are building out your hustle, there always won't be those short gratifying gains. You have to have faith and vision to understand that even though things may not be specifically working out -- you're working on something bigger. Have Faith -- it WILL work out.
TIME
Time is your most valuable asset. Many times you'll feel you won't have enough time to finish the tasks at hand, so prioritize your projects. At MyClo, we've learned it's better to get a task finished quickly and efficiently, rather than always striving for perfection. "Great is better than good, but perfection is the antithesis of done." Don't get caught up in spending time on perfection. Hustle and Get it
---
UNDERSTAND YOUR MARKET 🔎
AS YOU START YOUR BUSINESS IT'S IMPORTANT TO KNOW YOUR MARKET THROUGH AND THROUGH. HERE ARE 5 QUESTIONS THAT YOU SHOULD ASK WHEN GETTING A GOOD GRIP ON YOUR COMPETITIVE SPACE:
- Who are the thought leaders? Whos winning at the moment?
- How did they get to where they are?
- What are they doing well?
- Where are they missing it?
- What can you learn from all of the above?
In short, soak up all that you can and trim the fat— ignoring all that doesn't apply to you. All while improving on areas where you see gaps in the market. This will allow you to position yourself and your business to win.
In the example of MyClo, we studied the e commerce fashion space from both sides; fashion and social good. We were able to find a balance between the two and come up with what we feel is a better business model and personal style than everyone else at the time.
---
3 NOTES FOR COMPETING 📝
FINITE PLAYERS COMPETE WITH OTHERS

INFINITE PLAYERS COMPETE WITH THEMSELVES...EVERYDAY

KNOW YOUR COMPETITION, ASSESS THEM, BUT YOU SHOULDN'T BE DETERMINING YOUR VALUE ON THE.
ompetition breeds the best. It's something we've been taught as kids that you need to work hard to be on top. However, you're journey of entrepreneurship is complicated -- with that so is your competition. Throughout the process of company or brand building, people constantly compare themselves with the success of others. This type of thinking can get you lost on your bigger vision. Remember, the biggest competitor you have is yourself.
Finite hustlers compete with others, but infinite hustlers compete with themselves. If you can learn to be better today than you were yesterday, and do that every single day -- imagine the heights you could reach. Manage your output and accomplishments day by day, and continue to improve off of them. Then measure to see if you truly have competed and beat yourself throughout this process. You'll eventually realize that by pushing and competing with yourself, you've truly learned the right way to compete as an entrepreneur.
With MyClo, we looked at a variety of companies that were not only in the social good space, but also were involved in Men's Accessories. It was important to look at what our competitive landscape was working on, but we did not define our successes relative to them. Our goal was to improve upon everyday, and that way the limit to which we could grow was limitless. We've embraced the idea of the infinite hustler.
---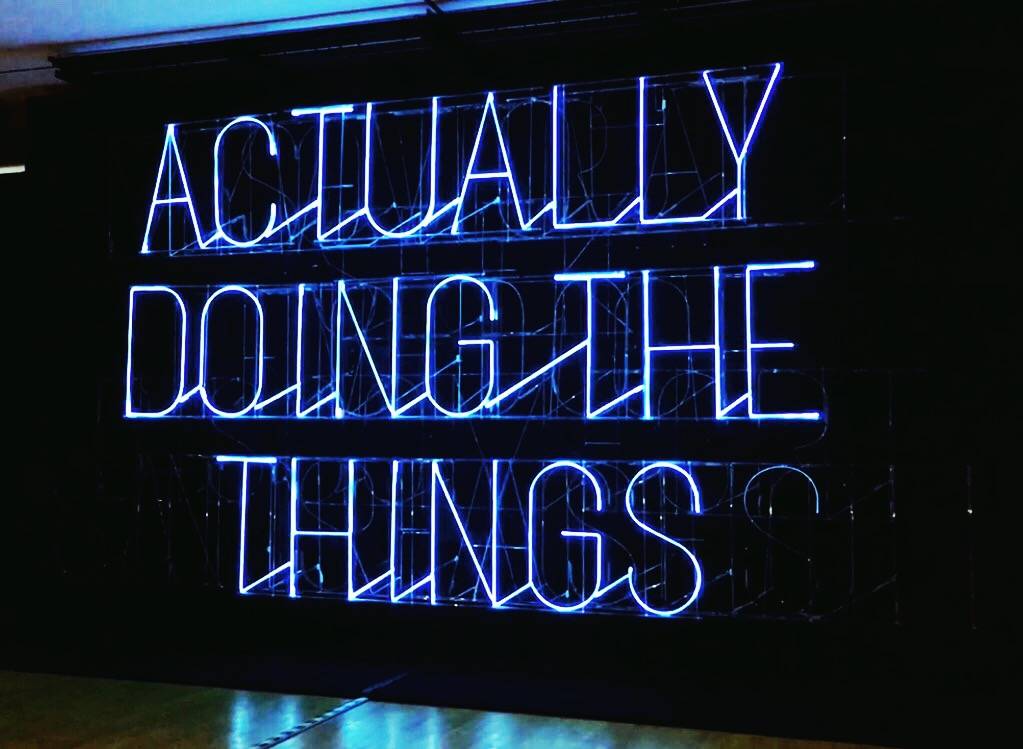 ---
PLAYING THE LONG GAME ⚾️
BUILDING FOR THE FUTURE
Everything you do today is for tomorrow, and everything you're doing for tomorrow is why you've been working so hard today.
GROWTH MINDSET
We live in a world where everyone has access to information through the internet. The distribution of knowledge online has allowed a more even playing field for those who did not have access before. So how do you actually differentiate yourself? You have to embrace the growth mindset. By constantly challenging and competing with yourself, being better tomorrow than you were today, you'll compound the growth of "building." By coupling knowledge accumulation and the growth mindset, you'll be on track for your long term success.
STACKING THE DECK IN YOUR FAVOR
You'll have a lot of opportunities come at you as a hustler. However, just as rare as opportunities come, so do the chances of actually executing. Executing to an elite level will truly determine your success -- and how do you do that? By stacking the deck in your favor. Success is where preparation and opportunity converge -- you'll definitely get an opportunity during your time as an entrepreneur, but whether you are prepared is on you. Only go into a scenario when you have the upper hand!
FINDING INSPIRATION
This is the one of the most important aspects of your journey. How do you combine inspiration, motivation, and discipline, as all 3 are keys to your success.
Reflect on the journey you made so far
Find a muse, another person, a brand who you want to emulate
Write down your thoughts everywhere you go. You'll find inspiration more when your head's up, rather than when you are going through the motions.
---
DON'T FORGET YOUR "WHY" 🤔
RIGHTEOUS REASONS
There are many reasons why people become entrepreneurs: self-determination, creative independence or financial control—the list goes on. Yet all of these have one thing in common: at the core, they all are about freedom.
That freedom can come in many ways: the freedom to make changes without waiting for corporate green lights, or the freedom to offer a product or service that does business unconventionally.
What truly drives you? The reason probably isn't money — well, at least it shouldn't be. There's a reason that career coaches all ask the same age-old question: "If money wasn't a factor, what would you do?"
 
MONEY ISN'T ENOUGH
If you aren't 100 percent committed to making your vision tangible, you won't be grounded enough to stick with your business through its inevitable growing pains. Businesses rarely make money right out of the gate, so the goal of financial gain alone will not be enough to see it through. So ask yourself, "Why am I doing this?"
Once you find an answer that's true to your core, the next question is, "What am I waiting for?"
 
BE AUTHENTIC TO YOUR STORY
The great thing about passion is that it's infectious. And a great story doesn't have to be dramatic or entertaining, just real. One great example of an origin story, is well... ours
If you visit our about section , you'll see that totally unrelated life circumstances and past experiences turned out to be perfectly in synch with starting our business. Talk about serendipity.
With so many social media marketing campaigns, people want to support a cause, not just buy a product. If your audience knows that you're truly passionate about what you do, not only will they be super confident that you've created the best possible product, they'll want to support you and your business long term.
Your story is also the direct connection to your core principles. If you began your company on the foundation of certain principals, keep that in mind as your business begins to grow. Never compromise the integrity of your product or cause; it will destroy your customer's trust and all that you've achieved.
 
---
This Is How We Do It | How Do You Do Yours? #FundTheHustle